About Michael Harrison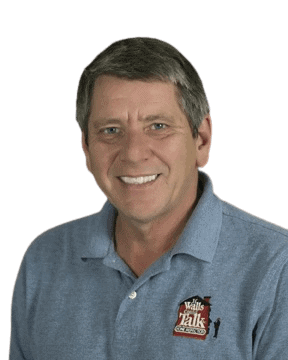 My name is Michael Harrison, and in 2006, I started If Walls Could Talk Home Inspection, Inc. and have been the owner and operator ever since. I have the experience and qualifications to meet your inspection needs. I also have the passion and dedication to ensure that every inspection is performed to the best of my abilities. When you want to make sure that the property is safe and sound, you can trust me for a variety of inspection services.
My Promise to Every Client
My mission to you is to provide professional inspection services with a passion for details and dedication to helping you make an informed decision on deciding on purchasing this home or business. I strive to deliver services that go above local expectations and meet the national requirements. I deliver my findings to you in a comprehensive, detailed format and explain the findings in a way that is easy to understand, giving you the information needed to decide if you would like to move forward with this purchase.
My objective is to be on time for the inspection and to provide superior customer service and satisfaction. To accompany my findings, I provide a review with pictures, and I deliver detailed reports in a timely fashion. Every inspection is treated as if my children were purchasing the home. My main goal is to attempt to answer all your questions and address all your concerns.
In the early 80's, during an explosive growth in the Atlanta area, I worked construction, building residential homes. This included framing, decks, siding, roofing, as well as concrete installation such as footings, foundations, driveways, and more. During this time, I learned about all the inherently problematic areas of houses, and I use this knowledge every time I inspect a home.
From 1991 to 2012, I owned and operated "Accents Plus," providing Residential home construction and maintenance for customers in the Metro Atlanta area. This included additions, remodeling work, and general home repairs.
From 2005 to 2006, I completed the ASHI approved Residential Inspection Course at the Inspection Training Institute. I also passed the National Home Inspectors Exam and joined the American Society of Home Inspectors (ASHI). I am still a member in good standing with them to this day (ASHI license # 246552). I also became a member of ASHI Georgia and have completed over 20 hours in Continuing Education Units (CEU) per year since joining.
From 2006 to the present, I have worked inspecting over a thousand properties (and counting) and offered building consultation services. I have also tested for mold and radon gas.
Contact me today for your customized inspection consultation and a pricing estimate.